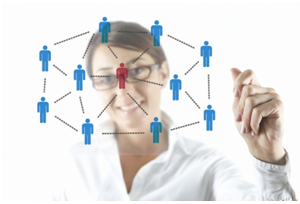 At Novisync, we take a holistic view of your datacenter infrastructure, analyzing your needs in combination with your computer, storage, network,  applications and processes, and design a comprehensive modernization strategy to meet your unique future business requirements. We leverage industry leading products to design solutions that are open, secure, efficient, reliable and intelligent ensuring you can meet your existing and future challenges.
What's happening now ?
In last few years,  data centers has been undergoing pragmatic digital transformation due to exploded evolution of Cloud, Mobile, Data and Social applications. This transformation will challenge enterprises to catch up with the change, speed and forcing enterprise to become agile.
N-1 generation data center infrastructures are overwhelmed in their capacity to meet challenging needs and putting them in back pedal unless they moderniza.
To keep up the pace, data centers will need to upgrade to support key technologies such as:
Virtualization of Compute, Storage and Networking

Automate the integration for faster modernization

Adapa Cloud-based technologies

Make the Datacenter Software-defined 
By implementing or upgrading your datacenter infrastructure with Novisync, you can expect to:
Provide seamless connectivity between key business users and information.
Increase security by embedding intelligence and security features.
Improve employee productivity by ensuring access to information from anywhere.
Improve staff productivity by enabling administrators to centrally manage the network and automating monitoring functions.
Improve availability of data, applications and services.
Improve the level and quality of your communication with customers.
Capitalize on new, real-time technologies that can help differentiate your business.
Reduce operating costs.