Storage Optimization
Research indicates that the volume of information stored on computer systems is doubling every year, and the cost of managing storage is now nearly as much as the purchase price. With utilization rates averaging 40-60 percent, half of every dollar spent on storage may be wasted.By visualizing, accessing and relocating untapped storage in your enterprise, storage optimization solutions from Novisync can help you revamp your storage infrastructure to provide the ideal degree of flexibility, availability and security for your specific business needs. We help you achieve a unified view of the content and metadata within your storage infrastructure so you can optimize its management.
By implementing a storage optimization solution with Novisync, you can expect to:
Better visualize your total volume of data.
Simplify management of your storage environment.
Enhance data backup and recovery.
Improve your ability to comply with regulatory mandates.
Improve flexibility for growth.
Increase utilization of existing resources.
Reduce total cost of ownership.
---
Storage Consolidation
If your company is still running business-critical applications on ser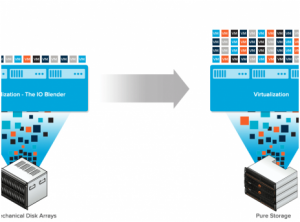 ver-internal or direct-attached storage, you may be wasting space and management effort. By combining the workloads of your under-utilized storage resources onto fewer more powerful storage devices, consolidation solutions allow you to remove unnecessary points of management and dramatically reduce the number of physical devices throughout your infrastructure.
Novisync consolidation experts can help assess your existing environment, prioritize resources and develop a detailed consolidation strategy to meet your objectives. By implementing a consolidation solution with Novisync, you can expect to:
Simplify your infrastructure by reducing the number of physical storage devices that need to be maintained.
Optimize resource utilization.
Improve staff productivity.
Lower space, energy, maintenance and management expenses.
Reduce total cost of ownership.
---
Disaster Recovery
Unplanned interruptions in service and loss of data can have huge financial and customer service implications for your business. Increased exposure to disruptive and catastrophic events in recent years may have you questioning how well your business is prepared to recover from unexpected events.Novisync can help you prepare for the unforeseen by implementing a comprehensive disaster recovery solution that helps you plan for, respond to and recover from disruptive events. These solutions help ensure failover protection so that your business continues to have high availability of data and operational functions in the face of even the most major catastrophe. We work with you to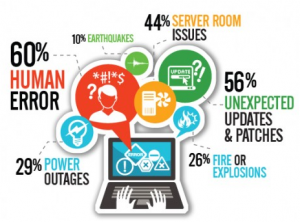 identify and integrate your critical business and IT priorities into a clear and comprehensive plan to help you maintain and resume mission-critical services.
By implementing a disaster recovery solution with Novisync, you can expect to:
Determine the true recovery requirements of your business.
Define and document an acceptable Recovery Time Objective (RTO) for your organization.
Minimize data loss with service levels around your Recovery Point Objective (RPO).
Have peace of mind that you can quickly and cost-effectively recover from the unexpected.
---
Storage Virtualization
If you're currently operating a complex, heterogeneous storage environment, you may be concerned about the efficiencies of managing that environment as storage requirements and costs continue to increase.Storage virtualization solutions can help simplify your environment and increase utilization by combining storage assets from multiple systems into a single storage pool with a sing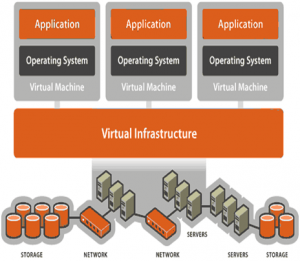 le point of control. Whether you need a virtualization solution to manage disk, tape or both storage types, we will help assess your current environment, design an optimal storage virtualization platform and install and implement the final solution.By implementing a storage virtualization solution from Novisync, you can expect to:
Improve resource utilization and business application availability.
View and manage your storage infrastructure as a single pool of storage.
Improve staff productivity.
Reduce risk and downtime.
Enable non-disruptive migrations among heterogeneous storage systems.
Extend the life of existing resources.
Lower power consumption, cooling and floor space requirements.
Decrease your total cost of ownership.