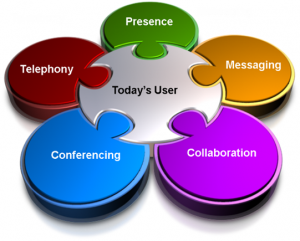 Employees, partners and customers in today's business environment demand constant access to one another at all times. Business is conducted just as frequently in the car, at the airport or in conference rooms as it is from a traditional desk.
This increasingly mobile workforce means your communications environment is growing more and more complex. Like most organizations, you're probably managing a diverse network of tools including wired, wireless and mobile phones; e-mail; fax; rich-media conferencing; voice-mail and more.
Without unified communications, these applications can hinder performance as much as they help it. Often, they result in information overload or mis-directed communications that slow decisions, frustrate employees and reduce productivity.
Novisync recognizes this challenge and can help you implement a unified communications infrastructure that empowers business users to collaborate when, where and with whomever they wish. Leveraging Cisco unified communications solutions,
We help you:
• Speed information access and improve communication.
• Enable instant connections.
• Improve collaboration capabilities and eliminate bottlenecks.
• Increase productivity.
• Support flexibility and adaptability for future changes.
• Reduce communication costs.
Our key offerings include:
• IP Telephony- Facilitate a converged network for your data and voice needs. Our IP Telephony solutions allow you to realize the benefits of Voice over IP (VoIP) with a full suite of media control and IP phone solutions.
• Communications Infrastructure- Unified communications requires a resilient, integrated and adaptive network. Whether implementing routing, switching, voice gateways or voice servers, we provide a secure foundation for easy and cost-effective connectivity.